Path Tracker
With over 72,500 users, Path Tracker was the original GPS path tracking app for iPhones when the App Store first launched in 2008. Path Tracker ranked in the top 15 on Apple's list of Top Paid Apps in the USA (top 10 in other countries).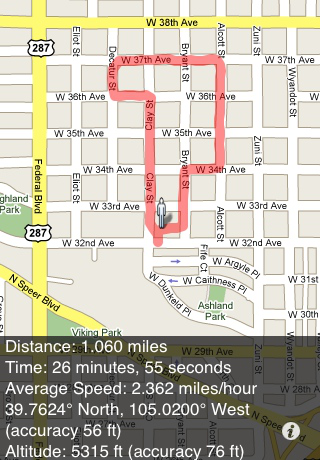 Features
Record your path, save it to the web, and share it with friends!
Path Tracker displays distance traveled, elapsed time, average speed, latitude, longitude, and altitude.
On PathTracks.com you can view your paths in Google Maps, export your paths as KML or GPX, and view your speed and pace at every GPS point.
Perfect for recording your route while walking, running, hiking, biking, skiing, snowboarding, boating or traveling on any kind of trip.
Path Tracker turns your iPhone into a speedometer, odometer, stopwatch, altimeter, GPS location tool, and training buddy.
Share paths as Geo Art and vote on the coolest Geo Art created by others.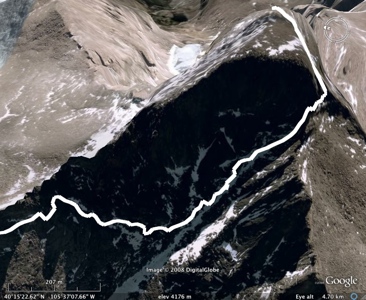 My ascent of Longs Peak, a 14,259 ft mountain in Colorado. Recorded by Path Tracker.