Metronome
Please try these other Metronome apps in the App Store:
Guitar Tuna – The Ultimate Free Tuner for Guitar, Bass and Ukulele with Chord tab game and Metronome
Tempo - Metronome with Setlists
Pro Metronome - Tempo Keeping with Beat, Subdivision and Polyrhythm for Musicians
---
The classic Metronome is no longer available. This simple metronome allowed musicians to mark time by giving a regular tick sound at a selected rate.
Drag the arm horizontally to start the arm. Tap to stop. Drag the arm vertically to change the tempo. Tap the "i" button to access settings and choose a time signature.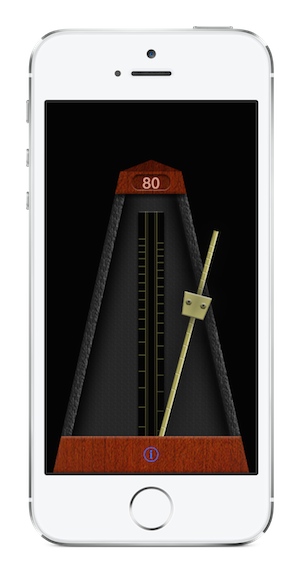 Metronome for iPhone, iPad, and iPod touch.